Latest News
A summary of the latest big picture things going on here at MilViz. For the very latest in up-to-the-minute happenings, sneak peeks at upcoming projects, or just to take part in the conversation, you can also head on over to our facebook page. If you're not a Zuckerberg fan, come over to our forum; we'd be pleased to meet you!
Spring Staycation Sale
16th March 2020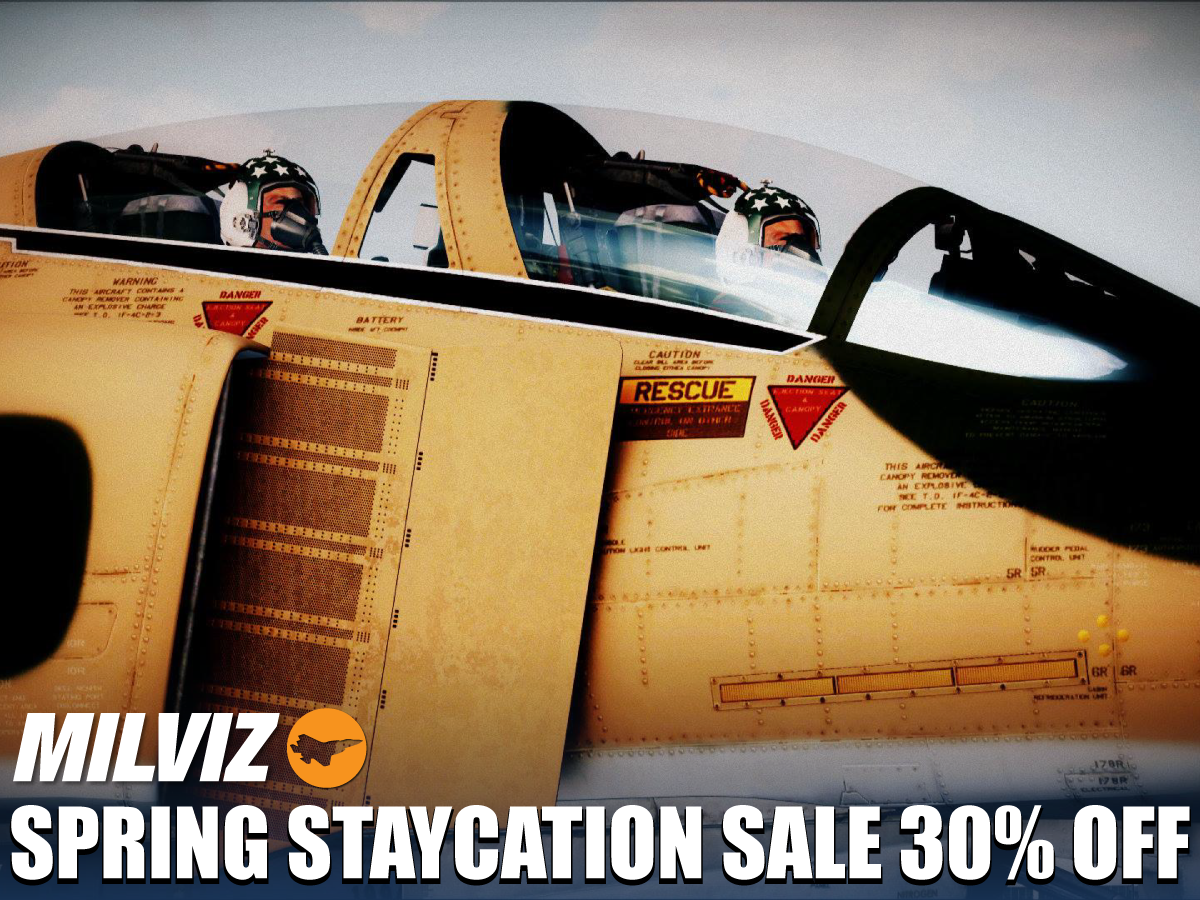 Like many of you, we are spending more time at home, and what better way to spend the time than playing with some new toys?
Spring Staycation Sale
March 19 - 29
Sale extended
All aircraft 30% off (except the 350i)
Code = 'STAYCATION'
MD530F-PBR
26th January 2020
New release: MD530F-PBR for P3Dv4 -
Find out more!
Discounts are available to owners of the previous (non-PBR) product - contact us for details.
KA Service Pack
28th December 2019
A service pack for the KA350i is in development.
Among the improvements are more options for controller configuration, new code allowing FMS settings to persist from flight to flight, and bug-fixes aplenty.
New Release!
21st December 2019
Out now: The King!
Find out more!
HTP Tuning Pack for the Huey Redux
9th December 2019
Black Friday-Cyber Monday
27th November 2019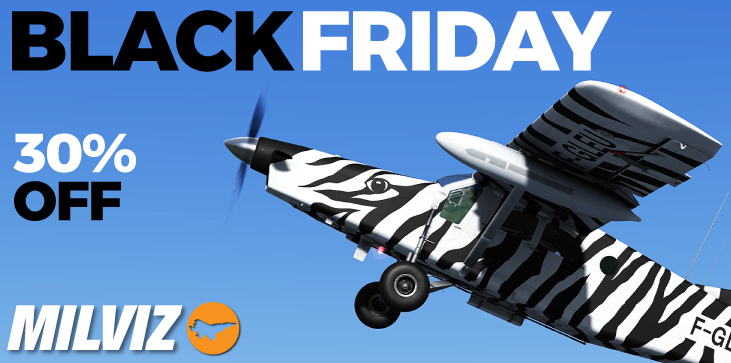 Sale coming
00:00 Black Friday > 23:59 Cyber Monday (Eastern time)
30% off
Enter code 'VENDIFOU' at checkout. If you have trouble applying the code (during the sale period), please contact us before proceeding. Mistakes cannot be rectified once the transaction has been completed.