Latest News
A summary of the latest big picture things going on here at MilViz. For the very latest in up-to-the-minute happenings, sneak peeks at upcoming projects, or just to take part in the conversation, you can also head on over to our facebook page. If you're not a Zuckerberg fan, come over to our forum; we'd be pleased to meet you!
Twitchcast with the Boss
10 December 2020
State of the Sim
Colin & D' give the lowdown on the current state of affairs vis a vis Milviz, P3D, and MSFS2020.
State of the Sim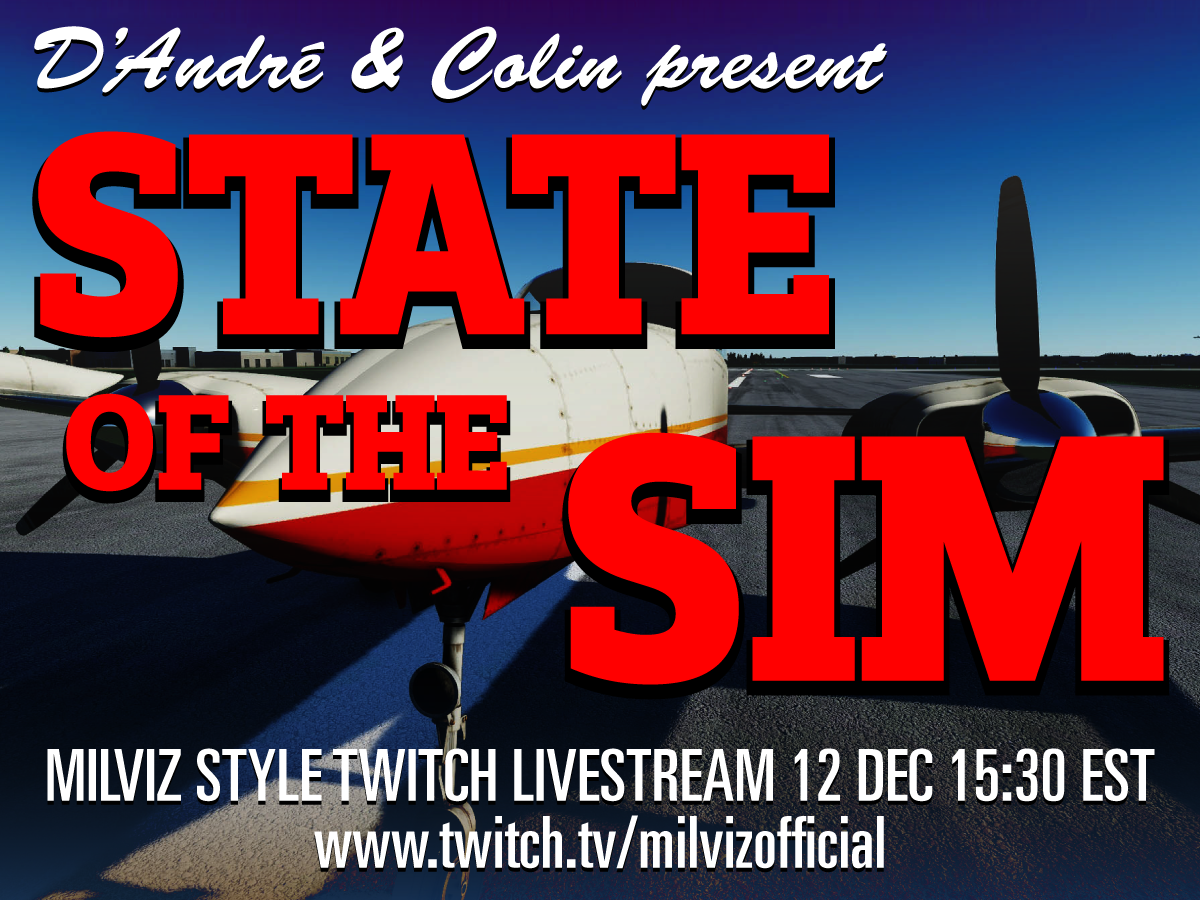 Prepar3D V5
29th July 2020
Advanced Series: T-38A Redux - now P3D v5 compatible!
(Free update via MVAMS)
Prepar3D V5
29th june 2020
Lockheed Martin has released Prepar3D V5 HF2.
As promised, we have now started work on adding v5 compatibility to all our P3D products.
Our plan is to have the less complex simulations ready within a couple of weeks, as free downloads to existing customers.
The more advanced simulations will definitely take a little longer. (If we can offer them for free, we will, depending on the work involved).
Later in the year, we hope to offer reasonably priced PBR enhanced upgrades across our P3D range.
MD530F-PBR
26th January 2020
New release: MD530F-PBR for P3Dv4 -
Find out more!
Discounts are available to owners of the previous (non-PBR) product - contact us for details.
KA Service Pack
28th December 2019
A service pack for the KA350i is in development.
Among the improvements are more options for controller configuration, new code allowing FMS settings to persist from flight to flight, and bug-fixes aplenty.